Humble Beginnings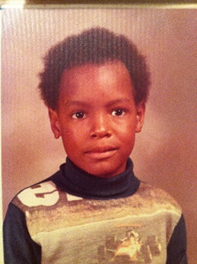 Dr. Troy Nash Defied The Odds and believes in the power of excellence. He is an innovator, pioneer, and maverick leader who blazed a path as a successful real estate entrepreneur, keynote speaker, and global humanitarian. He cares about the world and the people in it. A lifelong resident of America's heartland, Troy Nash was born in Kansas City Missouri. The child of a single-parent home, Nash knows first-hand the struggles of growing up in poverty, on welfare, without a father. The product of the Kansas City Missouri Public School System, he worked a series of odd jobs to help his mother make ends meet. As part of the famous Kansas City, Missouri desegregation experiment, Troy was bused from the inner city and attended Korte Elementary School and Nowlin Middle School in Independence, Missouri, home of U.S. President Harry Truman. Labeled "at-risk" early in life, Troy had a challenging childhood and bounced around from low income housing projects living in Holy Temple Homes and Friendship Village Apartments. He learned to adapt quickly to his new and ever-changing environments and discovered drugs, crime, and violence were not part of his vision for the future. As a teenager, the almost high school dropout discovered the United States Air Force which changed his life forever. In the Air Force, Troy learned through discipline, focus, and hard work you can rise above your set of circumstances. The Air Force instilled in him the love of country, duty, and personal responsibility. He learned to believe in himself and not follow the crowd, but instead make his own way in life. Against all odds, with no money or family connections, but with faith in God, Troy would set out on a path that would lead to traveling to nearly 40 countries around the world, a stint in public office, and becoming the very first African-American real estate executive to become a principal/shareholder in a top tier commercial real estate firm in the history of the State of Missouri; shattering a glass ceiling that stood since Missouri became the 24th state on August 10, 1821. Troy believes personal empowerment through self-determination and education are the keys to defying the odds. This belief is one that emerges directly from his personal life experience.
Military Service and Lifelong Learning
Troy realized early in life education was the only way out of poverty and off the streets. With the help of the G.I. Bill, scholarships, and government loans, he was able to get an education. Nash earned a bachelor's degree in economics from Wesley College while serving on active duty in the United States Air Force; participating in both Operation Desert Shield and Operation Desert Storm during the war with Iraq. When he returned to Kansas City, Nash attended the University of Missouri – Kansas City earning a master's degree in political science and a master's degree in economics while working in underprivileged communities on the city's Eastside. Nash then attended the University of Missouri Kansas City School of Law earning a JD degree and the Bloch School of Management earning a master's in business administration degree while working to encourage hundreds of inner city residents to return to school. In 2015, Nash earned a doctorate in education from Saint Louis University where his focus and research centers on helping children left behind in low performing and unaccredited schools. Troy would put his education and leadership skills to work in the government, nonprofit, and private business sectors.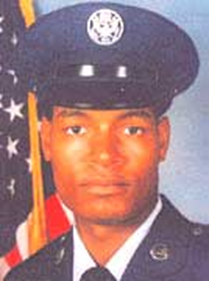 While in the Air Force, Troy was given significant responsibility. At 20 years old he was selected dorm chief of honor flight 048 and was responsible for the direct supervision of fifty airmen. While performing his duties as an airman, Troy attended college full-time. He squeezed in classes at night, during lunch, and on the weekends. He earned the United States Air Force Training Medal, the National Defense Service Medal in support of Operation Desert Shield/Storm, the Air Force Achievement Medal, and the Good Conduct Medal. Troy received an honorable discharge from the United States Air Force.
After serving his country, Troy returned to Kansas City to his family. He had matured and grasped the effect he could have on other people. Troy knew he could help those in the community who were disadvantaged and did not have the same opportunities he found in the military. His first priority was to focus on his family. His goal was to empower them. That empowerment would be gained through the only medium that would ensure success and opportunity – education. At the age of 25, Troy helped his three older brothers enroll in college for the first time. Troy's mother was not left out and with his help, at 55 years old, studied for and received her GED. When she passed away on March 15, 2003 she was a junior in college and posthumously awarded a degree by University of Missouri–Kansas City. Troy accepted the degree on behalf of his mom.
Troy became actively involved with public service after returning to Kansas City. He served as a campaign staff member to former U.S. Congressman Alan Wheat in 1994 and worked on then former Mayor Emanuel Cleaver's mayoral reelection campaign in 1995. In the fall of 1994, Troy entered law school where he led many organizations and was twice elected class representative. He was Urban Affairs editor of the Urban Lawyer Law Journal. In 1996, he received the National Lawyers Guild Social and Economic Justice Award for his inclusive community service and volunteerism activities while in law school. Additionally, Troy spent summers clerking for the law firm of Lathrop & Gage, one of Kansas City's most prestigious large law firms. At 26, Nash was nominated by the Governor of Missouri and confirmed by the Missouri Senate to the University of Missouri Board of Curators. As student curator, he was the voice for over 55,000 college students throughout the State of Missouri. During his last year of law school, Troy served as an administrative assistant to a member of the Kansas City Missouri, City Council who represented the same community he was born and raised in as a young man. There he learned first-hand the role municipal government could play in changing the lives of people throughout the community by partnering corporations, associations, neighborhood and community groups, investors, and foundations. While working for the city council, Nash developed a reputation for working with all people regardless race, religion, political affiliation, socioeconomic status, or geographical location. After leaving the city council, Troy joined the staff of Mayor Emanuel Cleaver (now a United States Congressman) as his Special Assistant. In this role, he served as Mayor Cleaver's primary point of contact for economic development and community housing initiatives and addressed neighborhood, community, labor, business, and many other groups throughout the city. Inspired by this experience, Troy learned from Emanuel Cleaver one can be involved in politics and at the same time promote civility and decency. After nearly two and a half years in municipal government, Troy was encouraged to run for public office.
Making Progress for Kansas City
At 29 years old, Troy was elected to the Kansas City, Missouri City Council. He was re-elected in 2003 and served until May 2007, when term limits brought his public service to an end. As an at-large city councilman of the largest city in the State of Missouri with nearly 4,560 employees, Nash was responsible for the direct representation of over 450,000 citizens. Troy served as Vice Chair of the Planning, Zoning, and Economic Development Committee from 1999 to 2003 and the committee's Chairman from 2003 to 2007. As chair of that influential committee, Nash presided over the largest economic development boom in the history of the city. He directly impacted over $10 billion of residential, retail, office, entertainment and industrial development in Kansas City, Missouri. As a councilman, Troy took a no nonsense approach to governing and was a thorn in the side of the establishment. "I angered a lot of entrenched interests and was the recipient of many politically motivated personal attacks." Tired of politics as usual, in the summer of 2000, Troy camped out for six days on one of the most crime-ridden corners in America at the time – Kansas City's 39th and Prospect. His efforts resulted in the creation of a citizen driven economic development corridor plan and attracted much needed private investment to the area – working directly with companies to structure public/private partnerships that would be beneficial to the community and profitable for investors. Troy aggressively courted investors to bring economic development to the area including a new grocery store.
Additionally, as a councilman, Troy lived for over a month in one of the city's most crime-ridden housing complexes, well-known for its open-air drug sales and associated violence. As a result of his efforts, the property was spruced up, streets were paved, weeds were cut, and the property was placed under new management. While on the city council, Troy learned about the horrible living conditions of the city's firefighters in many of Kansas City's fire stations. Troy took action and spent the night in six fire stations throughout the city (one in each council district). He wanted to experience firsthand what these women and men experienced every day. The resulting public outrage and media exposure led to the successful passage of a $276 million sales tax dedicated exclusively to the renovation, modernization, and improvement of Kansas City's public safety facilities. Also as a city councilman, Troy tackled the ugly, nasty, thorny issue of racial division by creating a race relations initiative called, "ONE Kansas City." The initiative consisted of hosting community-wide townhall meetings, and speaking to students throughout the Kansas City metropolitan community.
Creating Change in the Private Sector
As term limits brought his public service to an end, Troy entered the business world as a real estate entrepreneur. He joined Zimmer Real Estate Services, L.C., (d/b/a Newmark Grubb Zimmer) a prestigious full-service commercial real estate firm in Kansas City. As Managing Director of the Public-Sector Consulting division, Nash collaborates with an assorted client base. Mentored by legendary real estate developer and business leader Hugh J. Zimmer, Dr. Nash has become a successful real estate and economic developer. In 2014, Dr. Nash made history becoming the very first African-American executive to become a principal/shareholder/partner in a top ten commercial real estate firm in Missouri's history.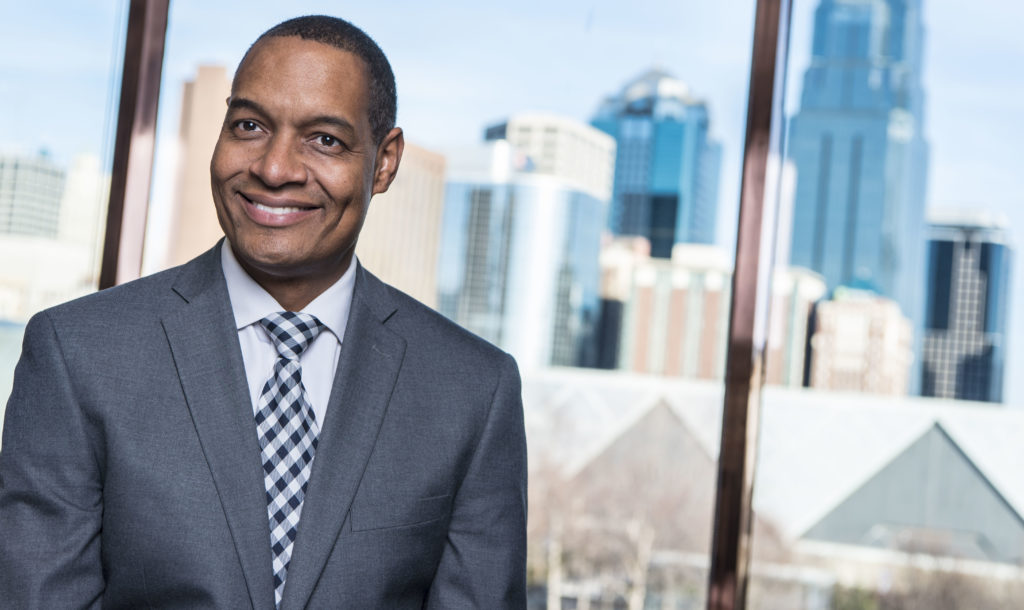 As a member of the Urban Land Institute Kansas City Advisory Board (ULI), Nash successfully completed their Real Estate School and holds the Housing Development Finance Certification and the Economic Development Finance Certification issued by the National Development Council (NDC). Additionally, he completed all the coursework toward the Certified Commercial Investment Manager (CCIM) Designation. In 2015, Dr. Nash achieved another professional milestone by being nominated and subsequently inducted into the exclusive 2015 Commercial Real Estate Hall of Fame. In 2009, Dr. Nash was nominated by the Governor of Missouri and confirmed by the Missouri Senate to the Missouri Housing Development Corporation (MHDC). Dr. Nash served as vice chairman of the commission from 2009 – 2017. The nearly $2.0 billion Housing Finance Agency functions as a bank, providing financing directly to borrowers. The Commission also administers the Federal Low-Income Housing Tax Credit, the Missouri Low-Income Housing Tax Credit and the Affordable Housing Assistance Tax Credit among others. From 2010 – 2016 Nash was appointed by the Governor to the Missouri Tax Credit Review Commission. The Bi-Partisan Missouri Tax Credit Review Commission was created with the mission to review each of the state's 61 tax credit programs and make recommendations for greater efficacy and enhanced return on investment. In 2014, Nash was nominated by the Mayor of Kansas City and unanimously approved by the city council and appointed to the Tax Increment Financing Commission. The Commission encourages development of blighted, substandard, and economically underutilized areas that would not be developed without public assistance. In 2016, as vice-chairman of the TIF commission, Nash  approved $1.75 billion of the $4.45 billion in cost to build Cerner Corporation's office campus, the largest development project in Missouri's history. Dr. Nash also serves on many boards of directors including the Congressional Black Caucus Foundation, Arvest Bank, a $20 billion financial institution, the University of Missouri Kansas City Trustees, and the Kansas University Advancement Board. Dr. Nash is the recipient of many awards and honors, and has been featured in numerous publications and on many radio, and television programs including the University of Missouri-Kansas City Alumni Award Recipients Class of 2017: Defying the Odds Award, be encouraged magazine, Diversity MBA Magazine, Smart Companies Radio, NewsOne with Roland Martin, Think Bigger Business Media, Black Enterprise, Ingram's Magazine, Kansas City Star, Kansas City Business Journal, Missouri State Post, Kansas City Call Paper, Kansas City Globe, and Midwest Real Estate News for his community and public service, professional achievements, and global humanitarian efforts.
Promoting International Dialogue and Understanding
Dr. Nash also serves on the Board of Directors of People to People International (PTPI). Realizing the importance of uniting ordinary citizens from different countries to foster understanding and respect, U.S. President Dwight D. Eisenhower launched the President's People to People Program on September 11, 1956 as part of the United States Information Agency.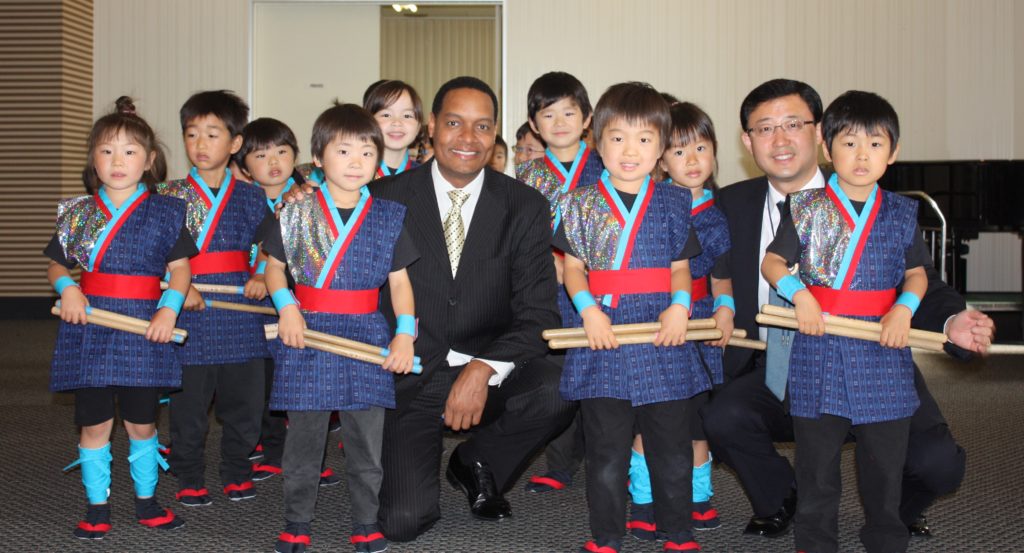 The program emphasizes personal diplomacy and non-governmental contacts between people. Through PTPI and other organizations, Dr. Nash has studied international relations, business, economics, foreign policy and law around the world. He has led or been part of professional delegations around the world. More than a collection of achievements, Dr. Nash strives to be a positive force for good in the world. Nash is a professional member of the National Speakers Association, President of the Kansas City Chapter of NSA, and member of the Board of Directors of the National Speakers Association. Dr. Nash recognizes life is made up of both challenges and opportunities. Whether it's motivating organizations and individuals to go after their dreams by increasing personal and professional productivity, or working to better the lives of communities through profitable real ventures, or promoting cross cultural understanding around the world, Dr. Troy Nash remains committed to doing what he can to make the world a better place.