WHY DOES TROUBLE ALWAYS FOLLOW ME?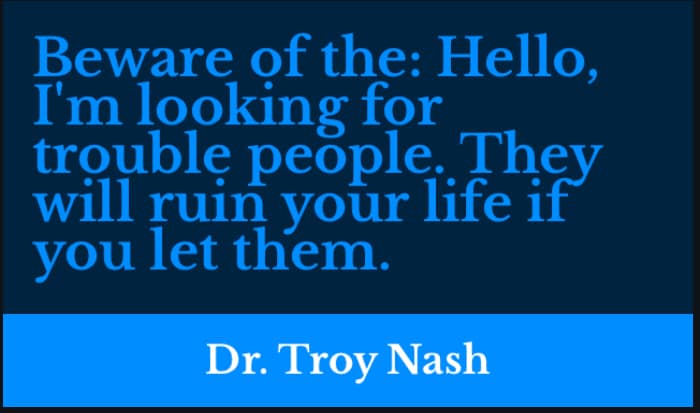 WHY DOES TROUBLE ALWAYS FOLLOW ME?
Do you know people who are always in some form of drama? Yeah there are those with legitimate mental health issues, but I'm talking about them right now. I'm talking about the self-made drama Kings and Queens. The I just need a drink, a pill, or a man or women to give my life purpose people.
These are people who are always complaining how life has treated them unfairly. They always seem to find fault in everything and everybody without looking at themselves first. They continue to attract the same negative energy they give off and wonder why nobody wants to be with them long-term. They are their own repellent.
Avoid people who are filled with drama and bring you down. Remember, like my momma used to say, misery loves company. Don't be the company.