DO YOU NEED COURAGE?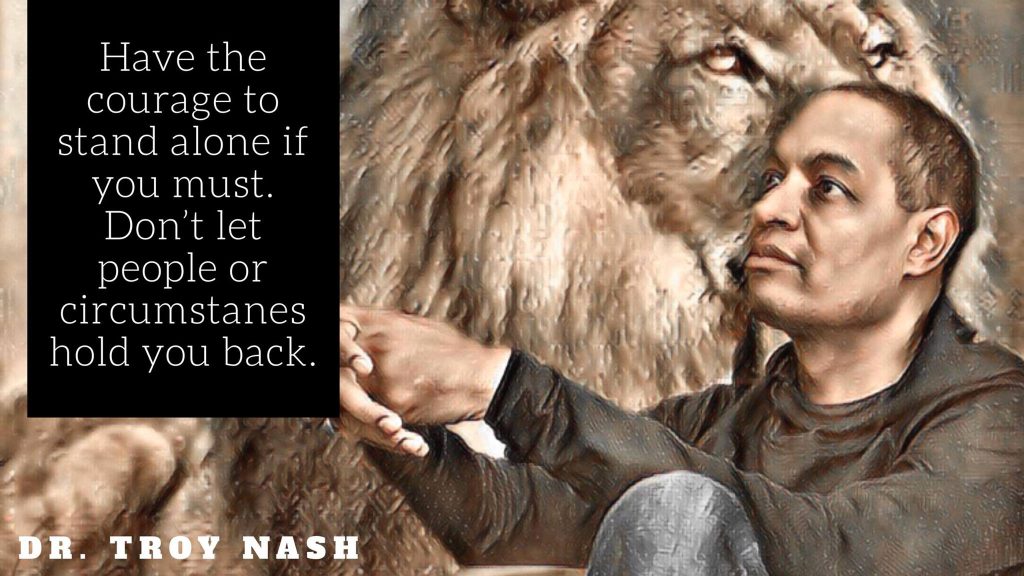 DO YOU NEED COURAGE LIKE THE COWARDLY LION IN THE WIZARD OF OZ?
There are times when our family, so called friends, work colleagues, and others get on our nerves. We've all been there.
It's during these times we have to muster the energy to see beyond the set of circumstances and issues surrounding them to take the high road. The idea is very simple. Where you place your energy and in whom you place it can and will be magnified tenfold.
In other words, focus on and surround yourself with foolish, negative, do nothing people, before long you too will become foolish, negative, and totally unproductive.
Take inventory today of the people in your life and ask yourself, "Is this a healthy relationship? Does it build me up and cause me to be a better person? Am I growing or wasting precious time? Would I be better off with a new life partner? Job? Friends? You may discover it's time to make some no so difficult choices.
Have the courage to change direction in life BEFORE it's too late. Don't be the cowardly lion.